Toribash...

Toribash is a ground-breaking physics-based fighting game where players are given unparalleled control over their moves, but where emphasis is placed on strategy and tactics rather than reaction time.

Innovation
Toribash gives players unprecedented freedom by providing them with total independent control over their fighter's bodies. With 20 points of articulation, and 4 options for each, there are more than a trillion different possible configurations at any time.
The result is a game where players are bound only by their imaginations, empowered to explore and create their own unique fighting styles to a degree completely unthinkable in any other game.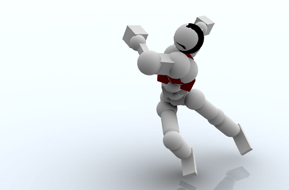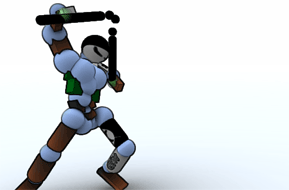 User-Generated Content
Toribash allows players to save replays of any fight, in a compact text format, or using a built-in high-fidelity mpeg exporter. Players may also modify their fighter bodies and environments, or change behavior via the embedded Lua script interpreter.
Replays, mods and scripts are all created in cross-platform compatible formats, so players can easily share what they've created with any and all other players.

Community
For a game built on creativity, fostering a tightly-knit community is just as important as any gameplay feature. With our active userbase of more than 12,000 players, no one has to play alone.
The Toribash forums serve as a central hub for getting help, discussing game issues, making suggestions to the developers, and it's also a great place to share and find user-generated content such as videos, artwork, mods and scripts.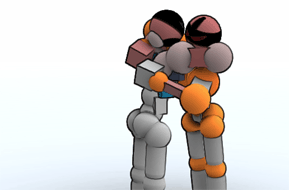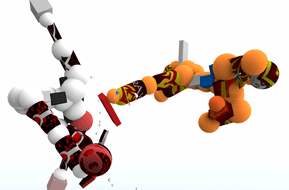 Economy
Toribash has been free to play since November 2007. Players purchase ToriCredits from us to customize their game avatars and forum experience, as well as run private game dojos.
Entrepreneurial players also use ToriCredits to conduct business: trading items, selling artwork for custom textures, creating scripts and mods by request, and more.